Qwizdom voting systems for schools and colleges, save hours of teacher time marking work, give instant assessment as to how pupils are performing and, with attendance registration, helps with truancy, as pupils attendance can be monitored in every class at every lesson, with instant feedback assessment reports.
Imagine, as a teacher, you are able to display a set of National Curriculum questions on a projector screen, large plasma screen, monitor display or interactive whiteboard, and let your pupils have the fun of answering them in "Who Wants to Be a Millionaire?" quiz show style. With an interactive voting system, each pupil can have their own handheld voting device so they can simply answer the questions from a multiple choice of answers. This encourages even the most shy pupil to "have a go" and join in a class interactivity lesson.
Truancy is a big problem in some schools, with pupils getting an attendance mark and then bunking-off lessons. With Qwizdom you can take class attendance in every classroom, at every lesson. The system then instantly reports on numbers and percentages of pupils in lessons and instant reports can be presented to school heads, school governors and LEAs, with accurate figures.
Curriculum questions Another big advantage, is that more educational book suppliers are providing their curriculum questions in digital format, which can be imported into the voting system, thus saving time. Also, lessons are not only interactive, but save the teachers hours and hours of marking and assessing, leaving more time for quality teaching.
Pictures show, from left to right, Qwizdom Q5 RF handset, a template multiple choice question, racing car game which shows which pupil got the question right first, a Qwizdom Q3 handset IR ideal for schools, pupil participating in a classroom quiz, Qwizdom Q4 RF handset.
Qwizdom interactive voting systems bring interactivity to the classroom and university lecture halls, in a fun and education way. The teacher or lecturer, using their teacher remote, asks the class questions which take the form of quizzes, quick tests to check understanding, mock exam questions, multiple choice questions, yes or no, true or false. Answers are given on individual handsets. Scoring and instant assessment is available, which can be shown on the screen in a fun way, such as a car track, making learning fun for younger pupils.
At any stage you can obtain instant feedback or change focus to review areas. The system frees teachers from time-consuming marking leaving them more time to spend explaining those areas where pupils scored incorrect answers, or if marking is normally done in free periods, leaving this time to be spent on lesson preparation.
Qwizdom system, includes a teacher remote, individual handsets, receiver, USB cable and carry case. Each infra-red handset connects wirelessly to a central voting system (one manufacturer's system looks a little like a flying saucer – second picture from the left), where it instantly marks and analyses the answers. The central voting system is connected to your PC, which in turn is connected to your projector, interactive whiteboard, monitor or plasma display screen.
Qwizdom interative voting systems are available in 3 formats: Q3 is designed for teachers, with 1 to 255 infrared handsets being available in multiples of 4. The ideal group size is 1 to 100. Q4 and Q5 are radio frequency handsets with 1 to 1000+ users allowed to participate. The only difference between Q4 and Q5 is that the latter allows text via a rocker switch, but these two systems are interchangeable, so you could have 8 Q5 handsets for small special needs group and 24 Q4 handsets, for the rest of a class of 32 students.
Prices below are educational prices for schools, colleges and universities. For non-educational prices please click here.
UK delivery is charged at £20 + VAT per order on interactive voting systems and AV accessories.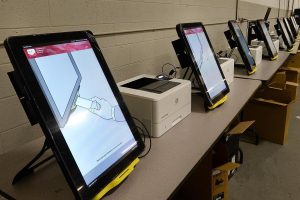 How to order from Wedgwood
Payment options: bank transfer, cheque, debit card, credit card, 14 and 30 day credit accounts (see below).
No credit card surcharges.
Wedgwood only deliver to the UK mainland. To place an order then please fax your official purchase order to 0800 018 9968 (or 01754 768036), including your purchase order number, invoice/delivery address, goods, delivery charge, total including VAT and method of payment. We are unable to take telephone orders, but you can order online with our shopping cart.
If you are an educational establishment, government establishment, large registered charity or blue chip company and wish to pay by 14 or 30 day account please fax your official purchase order.
Please do not book installation of equipment before goods have arrived and have been fully tested. We accept no liability for installation or other cost occurred in the case of late delivery. Courier delays, manufacturer supply problems, etc, are beyond our responsible control.